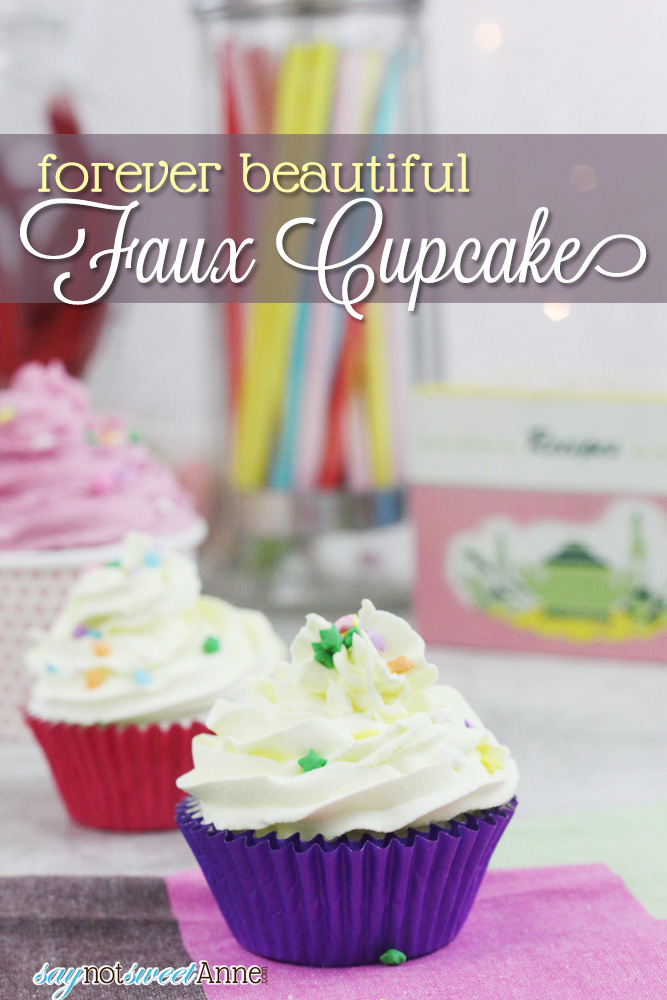 So, I've been working on this basement ice cream shop for a while now. And while I've used candy as a decoration in the past, I'd like some sort of baked good under glass for a table center. The trouble is, cupcakes don't last. Or do they?
I'm not entirely sure where I first hear of piping light weight spackle. But since then I've had this fake cupcakes idea in my head. So, I went ahead and did it. I am so glad I did! These look so real, and they are NEVER going to go bad! I've got them in the room and I can't help but squee at how cute they are in the space. =D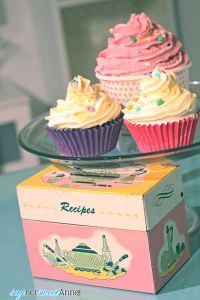 What You Need:
Plaster of Paris
Cupcake liners/cups
Acrylic paint to tint the "frosting"
Light weight spackle compound
Foam spheres (for the dome shape of the cupcake)
Sprinkles (optional)
Piping bag and tip
How To Make It:
Prepare your plaster according to the package instructions. Fill your cupcake liner or cup with it. Allow it to set per package instructions.

Cut a peice off the foam sphere to make a dome to the cupcake. This will help your frosting look more real, and fill in the shape better. Glue the foam to the plaster with a water based glue (some glue melts foam).

Open your spackle and add a bit of acrylic paint. Mix it well until the color is even. Spoon into a disposable piping bag.

Pipe the spackle just like frosting. It isn't quite as viscous, so curly tops and spikes aren't really possible. But with some practice it can definitely look like frosting!

Add sprinkles while the spackle is wet. You might have to kinda throw them at the cupcake to get them to stick.

That's it! Experiment with different colors, liners, etc. The plaster base is nice and heavy so these would make a great paper weight. I'm thinking about drilling a hole through one to hang it like an ornament for Christmas!
The following two tabs change content below.
Kayla Domeyer
My name is Kayla and I am a Graphic Designer. That means that I love pretty things, and also that I like to make free printables! I'm so happy that you've stopped by to visit my blog, and I hope you will follow me on
Facebook
,
Twitter
,
Google +
,
Pinterest
or
Instagram
!! (Yeah, and I'm totally addicted to the internet).
Latest posts by Kayla Domeyer (see all)