Happy October, y'all! It's Danielle again from Busy Mom's Helper. Can you believe it's already hitting the big holiday months? I sure can't! I feel like I'm working hard, kickin' butt all day long and still can't quite get everything done. By mid-afternoon each day, I'm dragging, and need a really tasty pick-me-up snack. These Peanut Butter Energy Balls are just the ticket!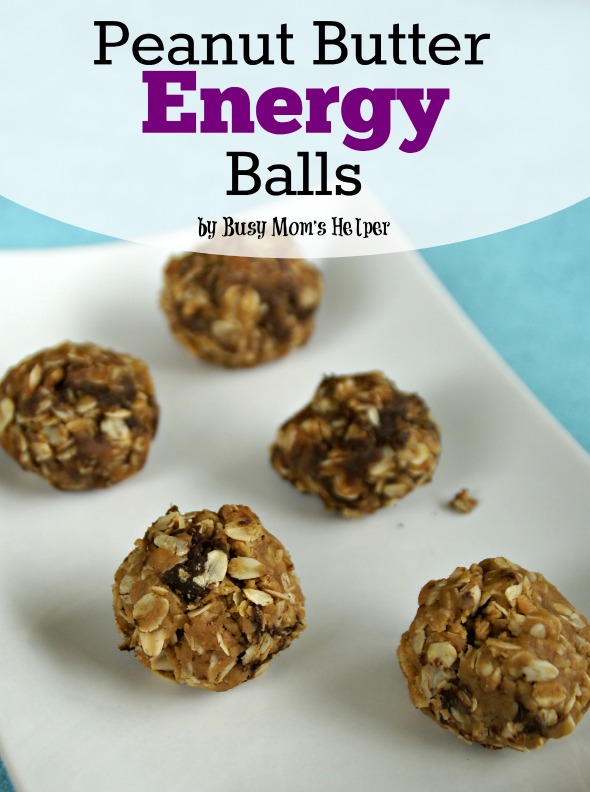 These are real easy to make, and you can just store them in a container to snack on when you need a little extra 'boost' throughout the day. My kiddos even love it when I share, and I enjoy giving them something healthy to eat!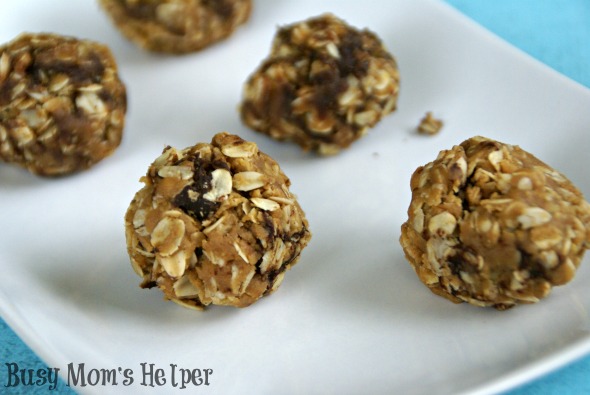 There's so many ways you can change these up by adding different ingredients. My hubby prefers white chocolate chips and craisins in his. I like more chocolate chips, sometimes mini marshmallows even! So don't be afraid to try some of your favorite little mix-ins to really make a great treat!
Ingredients
1/4 cup Brown Sugar
3/4 cup Peanut Butter
2 tbsp. milk
1 tbsp. Extract (vanilla or other – I use a Marshmallow one, just 1/2 tbsp)
1-2 cups Old-Fashioned Oats
1/2 cup or more Chocolate Chips, if desired
Any other ingredients you'd like to add (such as dried fruit, coconut flakes, nuts, etc.)
Directions
In a pot, over medium heat, mix the Brown Sugar, Peanut Butter, Milk and Extract. Stir regularly until completely smooth.
Stir in the Oats and remove from heat. Add the chocolate and/or any other ingredients.
Form into balls and store covered. It does stay better/longer if refrigerated, but it doesn't have to be – unless you add an ingredient that does)
The following two tabs change content below.
Danielle is the crazy momma of 4 behind Busy Mom's Helper, where she shares all her adventues. Married to her best friend & fellow nerd. Totally addicted to Dr. Pepper and chocolate. Staying home with the kiddos keeps her busy, but she loves squeezing in time to create through the ups & downs of life . Now, if she could just figure out how to eat a candy bar without having to share, life would be even more fabulous! Be sure to join the fun at BusyMomsHelper.com
Latest posts by Danielle Reeves (see all)