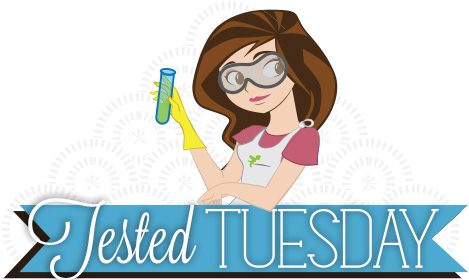 [question]Tested Tuesday is about trying new things. Every now and then I'm able to try something new – either as a gift from a brand or because I simply want to try it. Either way one thing is for certain: All opinions offered are 100% mine. I hope that my experiences will help you to make informed decisions!![/question]
Last week I was shipped a box of items to try from Influenster in the J'adore Vox Box. There are a couple of neat items in there but the one that really caught my eye was the Red Rose Simply Indulgent teas.
I've been sick the past week or so, first with a terrible sore throat and then with a nasty cough and nasal congestion. My typical cold remedy goes something like this:
Eat a ton of comfort food
Drink tea
Watch TV
So I went to town on the Tea. And, because I'm transparent and needy, I posted to Instagram about how crummy I felt and my efforts to resume normal life by drinking tea.
Influenster sent me 3 packages of the Creme Caramel flavor and I'd used them all within a day of receiving the box.
I have to say, I really, really like this stuff. Firstly, it smells AMAZING. Seriously. I would wear a perfume out of this stuff if I could (this from the person who loves the baking aisle in the grocery store just because of the smell of marshmallows). Once I opened the tea bag I knew it was going to be amazing.
Secondly, the taste is really not very tea like – in a good way. I'm a wimp when it comes to tea. I can tolerate some mint varieties and other light teas, but black tea is too bitter/strong for me. The Creme Caramel was not too bitter or strong but still had an herbal taste. Its not like hot cocoa, but it also isn't like black tea. The sweetness was perfect and the caramel flavor felt like I was treating myself. I honestly prefer it to a fancy caramel coffee. And that is saying something!
I liked this tea so much I sent Hubby out to buy more (Influenster provided me with a coupon) but sadly, after visiting 4 stores, he couldn't find it. Apparently it isn't carried here in Michigan yet. That made a sick Kayla VERY VERY crabby. But I feel compelled to say Hubby was so kind in trying to find it. And he brought me back a couple of other teas he thought might substitute. One of which was also delicious, but that is another story ;D.
In conclusion, I really do recommend this tea if you are a light and sweet tea lover like myself. If you like your coffee black and your tea strong, you probably won't like this one. It is clearly aimed more at us tea wimps. But that's okay! This tea wimp will take it off your hands if you can find some =D
The following two tabs change content below.
Kayla Domeyer
My name is Kayla and I am a Graphic Designer. That means that I love pretty things, and also that I like to make free printables! I'm so happy that you've stopped by to visit my blog, and I hope you will follow me on
Facebook
,
Twitter
,
Google +
,
Pinterest
or
Instagram
!! (Yeah, and I'm totally addicted to the internet).
Latest posts by Kayla Domeyer (see all)