Last year we started what we hope becomes a tradition on my Hubby's side. We all got together (his brother & GF, His Mom & Dad and us) at our apartment and had a Thanksgiving Dinner as a family. This year, with our new house, I've been bursting with the desire to decorate our space in festive Holiday gilding. I say gilding because I've been obsessed with gold this season.
So, I did some searching for Elegant, Easy and DIY Thanksgiving decor. I'm so tickled with what I've found! Check them all out below!
In addition to the research I've done, I did create something all my own. Inspired by gold colored frames at the Dollar Tree and some pretty ribbon, I framed several fallen leaves to use on the bare walls in our dining space. In total they are very cheap and with the 8 that I made I've got plenty of big impact!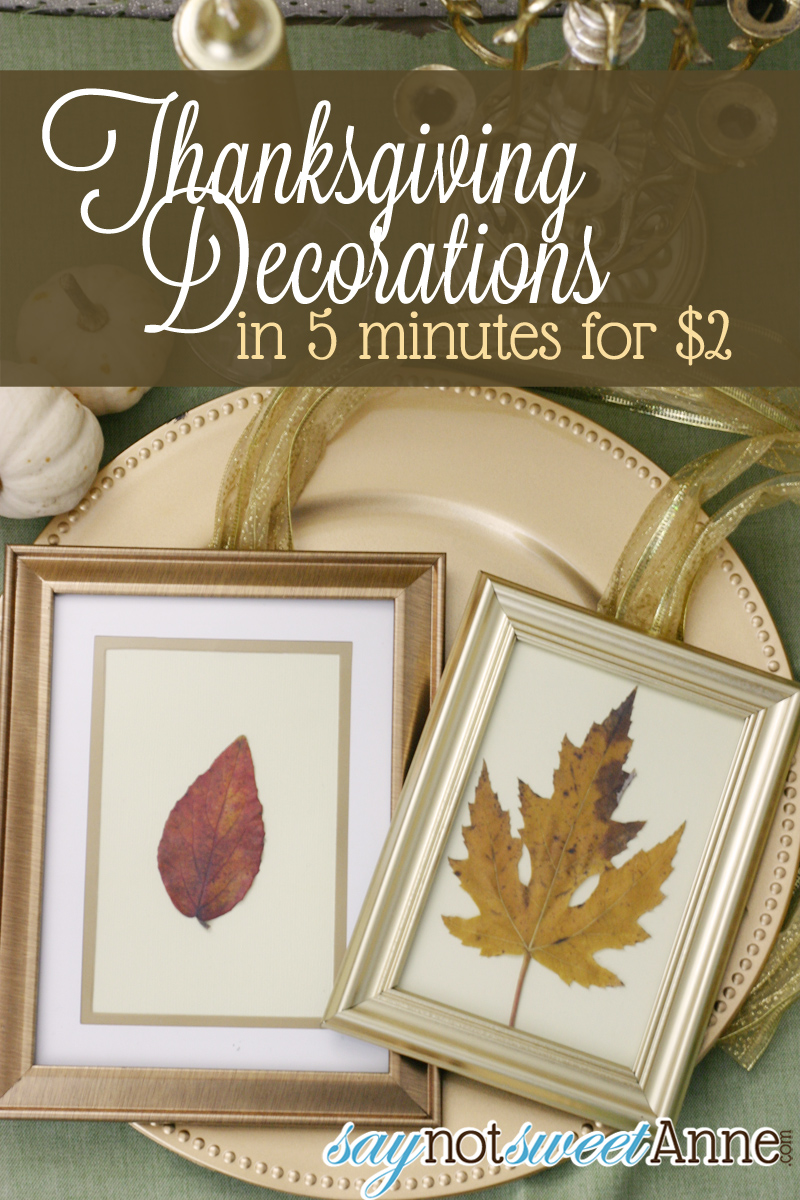 What You Need:
Dollar store gold frame
Backing paper (on hand)
Dollar store gold ribbon
Pretty leaf
How To Make It:
Its simple! Cut your backing paper to fit inside the frame (I chose a cream color). Place the dried leaf on the glass, then the paper, and close up the frame! Finish with a hanging ribbon and your cheap and easy project can create an elegant effect.

Are you ready for Thanksgiving? I am so filled with gratefullness this season, I am too ready. I've been decorating for weeks! I hope you have an amazing time.
The following two tabs change content below.
Kayla Domeyer
My name is Kayla and I am a Graphic Designer. That means that I love pretty things, and also that I like to make free printables! I'm so happy that you've stopped by to visit my blog, and I hope you will follow me on
Facebook
,
Twitter
,
Google +
,
Pinterest
or
Instagram
!! (Yeah, and I'm totally addicted to the internet).
Latest posts by Kayla Domeyer (see all)