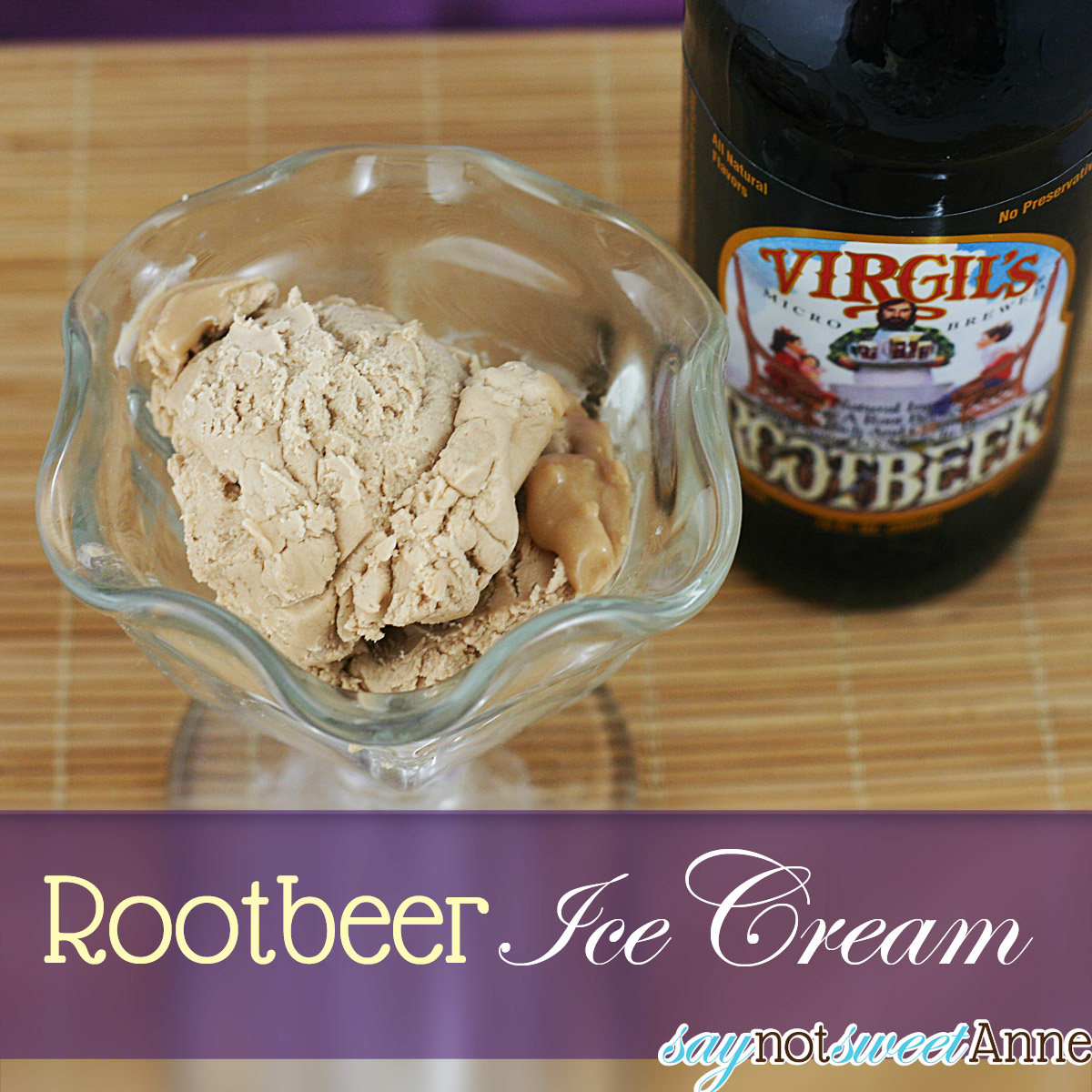 Have you ever ordered a Brown Cow? Well, its one of my favorite things ever. A brown cow is really just a rootbeer float, but with the rootbeer and icecream mixed together like a shake. Its creamy, and sassparilla flavored -ugh! Just to die for!
Its only natural then, since my mother gave me an amazing ice cream maker for Christmas that I wanted to see if I could skip a step. Why add rootbeer to ice cream when I can make rootbeer ice cream! I've been sneaking bites of this from the freezer every 3 hours since I made it. Yeah, its that good. Oh, and did I mention you don't need an ice cream maker? Yeah! Lets get to it!
Ingredients:
1 cup heavy cream
1/2 can sweetened condensed milk
1/2 cup 2% milk (omit if doing without an ice cream maker)
about 1 dram root beer candy flavoring (The kind used for hard candy. I got mine from Hobby Lobby- you can get it at Amazon here: Rootbeer Flavoring Oil)
How To Make It:
With Ice Cream Maker:
Prepare your ice maker per manufacturer's instructions.
Combine all ingredients in a bowl until well mixed.
Pour into ice cream maker and freeze per manufacturer's instructions.

Without Ice Cream Maker:
Place a metal cake pan in the freezer.
Whip the cream.
While whipping, combine root beer flavor and condensed milk.
Fold condensed milk mixture into the whipped cream
Freeze in the pre-chilled metal pan, stirring every hour for 2-4 hours. That's it!
I was so excited with how amazing this was I had to call my mom to brag. Too bad I can't send her ice cream in the mail. This is perfect for a comfort food, and has a refreshing side that is great for a hot day. I wish there was a way to bring ice cream to a pot luck- I'd bring this! ♥ Hopefully some day soon we get some hot weather!
The following two tabs change content below.
Kayla Domeyer
My name is Kayla and I am a Graphic Designer. That means that I love pretty things, and also that I like to make free printables! I'm so happy that you've stopped by to visit my blog, and I hope you will follow me on
Facebook
,
Twitter
,
Google +
,
Pinterest
or
Instagram
!! (Yeah, and I'm totally addicted to the internet).
Latest posts by Kayla Domeyer (see all)