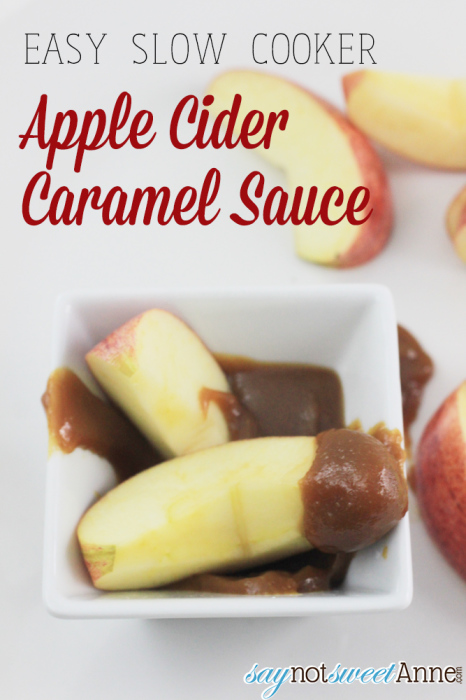 Oh my goodness, where do I start? First off, I'll tell you that Hamilton Beach sent me this amazing slow cooker a few weeks ago with hopes that I'd make something awesome in it. But of course, the opinions are all mine.
I struggled for a bit because I'm not a food blogger and the things I use my slow cooker for (chili, soup, rump roast) are not glamorous or even remotely unique to me. And I don't really aim to share things you've all seen before.
But then I remembered this slow cooker caramel recipe that I've been meaning to try for years. You see, I've been making due with a hand me down no-name slow cooker with a horrible hot spot and a long-lost-and-forgotten control knob for years. I never would dare to attempt something as risky as caramel in that thing. But now, thanks to Hamilton Beach, I have a huge, programmable, temperature sensing slow cooker that can take on the world! (Or at least, you know, some caramel.)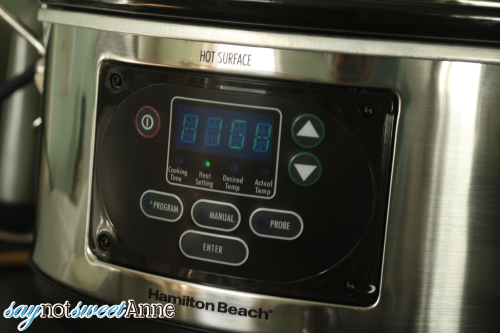 But as delicious as caramel sauce sounded, I wanted to up it a notch. One of my favorite fall flavors is caramel apple (speaking of, have you checked out my caramel apple cookies? Or my list of 15 awesome apple recipes?) and this seemed like the perfect opportunity to marry the two in a sauce.
It. Is. Amazing. Seriously- I burned myself several times sneaking spoons of the stuff before it had cooled. My whole house smelled like amazing caramel apple goodness and I even made donuts with them the following day (stay tuned for that recipe!).
Next: How To Make It