This is a sponsored post by The Nostalgic Candy Club, product was provided for review. All opinions are 100% mine.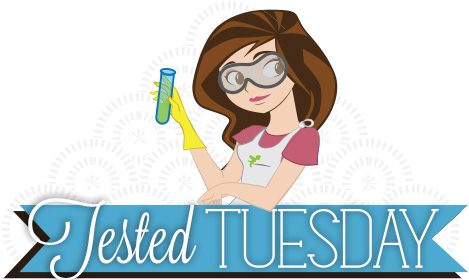 My name is Kayla, and I have a problem with sweets. It is true! From Homemade Cheese Cake Fudge, to Mocha Chocolate Brownies, I am constantly looking for my next sweet treat. So it shouldn't come as any surprise that when The Nostalgic Candy Club reached out and offered to send me one of their monthly boxes – I gave them an enthusiastic "Yes"!
The idea of the Nostalgic Candy Club box is totally up my alley too. Essentially, they hand pick candy from the last 50 years or so, find it, curate it into an adorable box, and ship it to my doorstep for my eating pleasure. Since the candy they choose has a rich history, they even include some information about some of the candies in the box. It is crazy to think how long some of these flavors have endured – and wonder what kids 60, 80, 100 years ago thought when they tasted the very candies I'm nibbling on now.
Of course, I don't have a lot of memories of candy pre-1980s. But I know someone who does! My grandpa is definitely part of where I inherited my sweet tooth, and every year my mother buys him a tin of "old fashioned candy" that he adores. The trouble is, it is just that one kind of candy, and it is only once a year. If he was part of the Nostalgic Candy Club, he'd be able to reminisce with far more variety, and it would ship to his door every month. What a cool gift for the hard to shop for men in my life!
Alright – so the concept is cool. But what about the candy?
I'll he honest – as I always am with these reviews – I didn't love all of the candies that came in my box. Pixie Stix are definitely not on my favorites list, and I found the Johnny Apple Treats and Alexander the Grape candies to taste more like air fresheners than candy. The Mr. Melon though? Those were amazing, and I ate almost all of them while photographing the box.
The Nostalgic Candy club offers a couple different tiers of subscriptions, with the Month to Month plan at $19.99 per box and the 12 month plan working out to about $17 per box. Each box contains 4-6 full size candies and several smaller candies. My initial thoughts are, while this is a really neat thing to get and try – I'm not sure I can justify $17 per month on candy I might not like. On the other hand, it was a really cool experience and would definitely make a great gift. It is so unconventional, done with care, and the quality really stands out. While the candy alone might not seem worth the cost for me, the experience definitely could be.
Overall I'm really pleased with my experience with the Nostalgic Candy Club – and while I won't be joining myself, I'm definitely going to gift a membership!
The following two tabs change content below.
Kayla Domeyer
My name is Kayla and I am a Graphic Designer. That means that I love pretty things, and also that I like to make free printables! I'm so happy that you've stopped by to visit my blog, and I hope you will follow me on
Facebook
,
Twitter
,
Google +
,
Pinterest
or
Instagram
!! (Yeah, and I'm totally addicted to the internet).
Latest posts by Kayla Domeyer (see all)