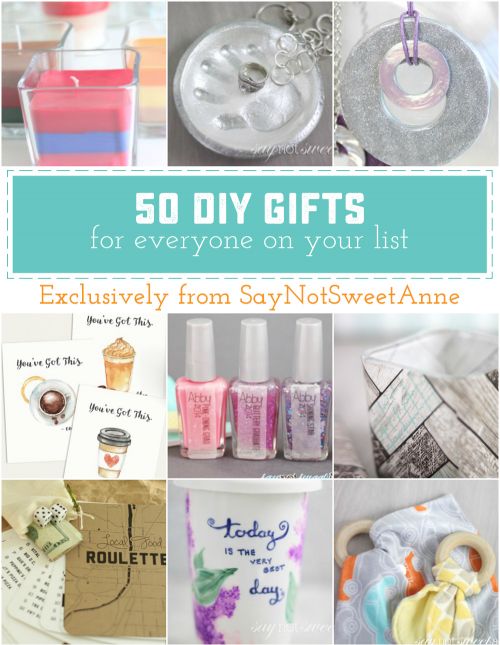 It is hard to believe that I've been blogging for almost 5 years. When I started on this adventure it was just an outlet for the crafts I was already doing. Eventually it became a hobby, and then a part-time job. Looking back through the hundreds of projects I've shared over the years still makes me smile, and I still geek out over how cute some of them are. Several of the finished pieces are still in my house (or my jewelery box) and several are still treasured gifts to my friends and family.
Looking toward the new year, and reminiscing about old projects, I've put together this comprehensive list of all of the giftable items I've made. I could go on and on (and I have, in several posts) about how I enjoy making and giving gifts, but I think this list speaks for itself.
If you are looking for a DIY Gift, for Christmas, Mother's Day, Birthday or more – start here. Most are really easy, and all of them will be special to whomever you give them to.
DIY Gifts – Accessories

DIY Gifts – Beauty

DIY Gifts – Decor

DIY Gifts – Everything Else!

The following two tabs change content below.
Kayla Domeyer
My name is Kayla and I am a Graphic Designer. That means that I love pretty things, and also that I like to make free printables! I'm so happy that you've stopped by to visit my blog, and I hope you will follow me on
Facebook
,
Twitter
,
Google +
,
Pinterest
or
Instagram
!! (Yeah, and I'm totally addicted to the internet).
Latest posts by Kayla Domeyer (see all)